Discover more from Proof Of Culture
The people, companies, ideas and places you should know about. Culture is what people are paying attention to and code is the unique language, voice, and signals that communities speak.
Over 2,000 subscribers
Culture Signals 2:12:20
This Journey Called Life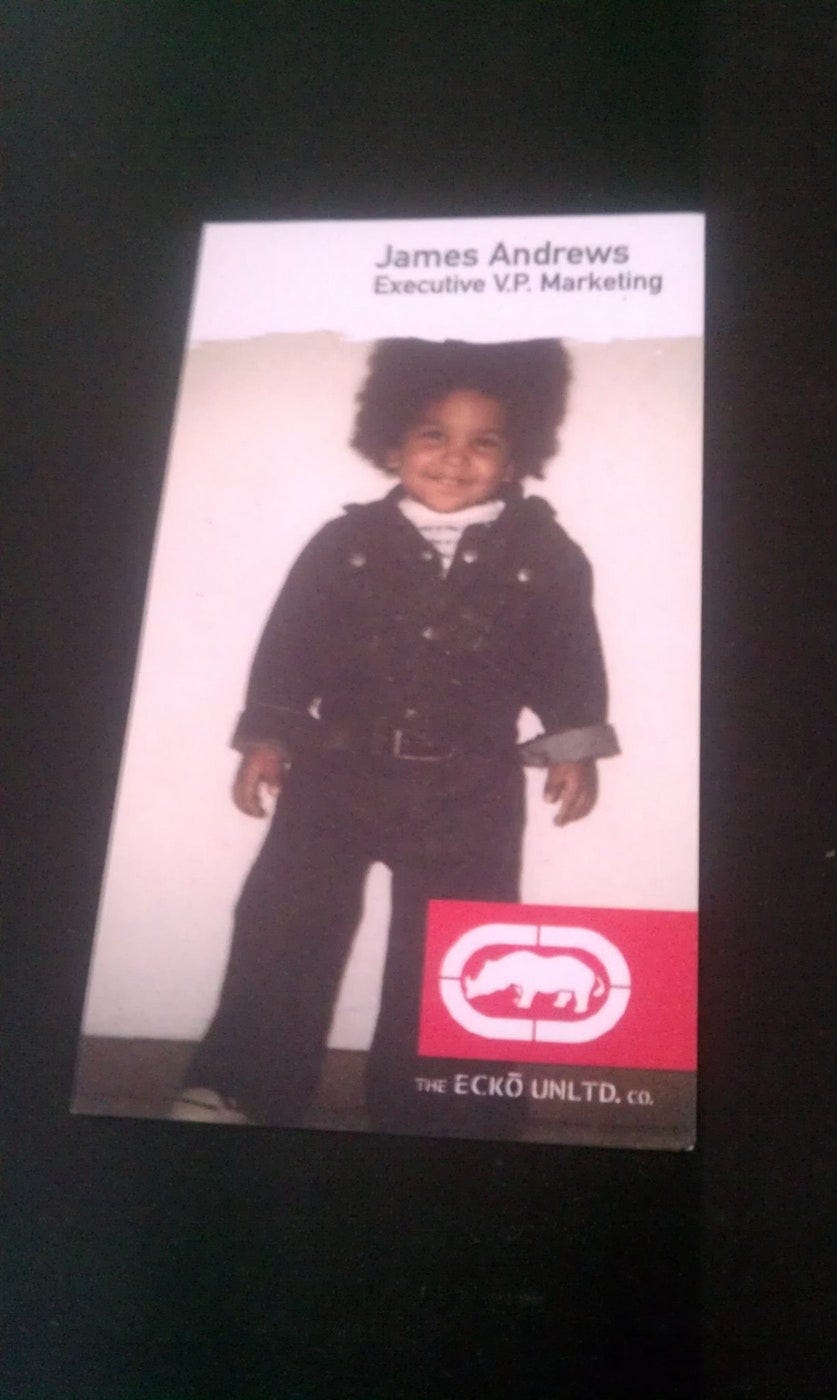 What a start to the year. Brace yourself, there's more to come. For some of you 2018 and 2019 were some of the biggest challenges you have ever been faced with. 2020 couldn't get here fast enough. I've talked to so many people at that critical place in life.  Had success in a few businesses  and now wondering "what's next." Played a professional sport  and now wondering where to put your money to work. With many, you are just getting in the game  and feeling like you are not "good enough" or "far enough along." You are where you are supposed to be. Have no idea what "cheat codes" you are learning in your gig that seems mundane. The next generation of  media, entertainment, startup, social impact leaders are built different because we are about to face even bigger challenges with greater opportunities to create global change. From Kenya to Culver City and Oakland  to Stockholm, The Authenticated Community is just that, a community of leaders, hustlers, creatives and investors who believe that understanding the cultural signals and creating the cultural cheat codes is part of our duty. We hope to create magic at scale and build rooms where you can connect, get smarter, make deals and kick it all at the same time. Our Authenticated 36 city event series is designed to show you more about cities you only thought you knew. Our "cheat codes" and "syndicates" in cities allow you to have the access you never had but always wanted. If you are interested in joining the membership community we are taking in new members now. Email Andy@authenticated.la
Guys, it's February 12-13. In 90 days I will be 50 years old. That dude in that picture ain't changed a bit, still rocking the denim jacket with the  "Free Huey Newton" patches and all.  Love that I can celebrate this moment with The Authenticated community and those who only know me from Culture Signals newsletter.  I have approached my journey with curiosity and openness and it has made for a lifetime of education and magic. I'm eternally grateful for all of you I have had experiences with and will have experiences with this year. For anybody I hurt, I'm all about making amends and owning my fault, we all ain't perfect at this I promise. For those I haven't had a chance to meet, let's figure it out, my network is your network, we are an intentionally niche community of creators, bosses, and funders. 
Our first event is this week at Little Beach House Malibu which has been my special place since moving back to LA three years ago. It is a place that has served as a sacred space by day, deep conversation space at night and family space on weekends. I have closed deals there, had hard conversations there, hosted family and friends and even watch my wife write her first screenplay there. Event has been sold out and another reason for getting on our mobile app and community. There's a crew in there waiting for you.  
Whats Got My Attention 
Intermittent Fasting (Zero App)

Vegan Chilaquiles (Cafe Gratitude, Venice)

Concept of "Digital Third Spaces" and the work Mighty Networks is doing with us on our mobile app

"Intentions" CeeLo Green, Sleepy Brown, Big Boi

The Growth Of Text Message Platform Community
Five Young Leaders You Should Know About
Jahleel Coleman (North 13)

Maxine Marcus (Ambassaco)

Christian Mitchell (Grammy's / NARAS)

47 Gino (Unsigned Artist, Miami)

Ashwin Jacob (New Hollywood)
Where You Can Find The Authenticated Community Next 
Bahamas, NBA Players Association Weekend 

Detroit, The Authenticated Dinner Salon (February 27th)

LA, Authenticated 36 (A36) Event March 13th

SXSW "Jeffersonian Dinner"

Philadelphia, Authenticated 36 (Early May)

UAE, Authenticated 36 Journeys (Sept / Oct)